Invati Men™ offers not just hope, but real help for thinning hair. This system helps reduce hair loss1. A quick and easy two-step system, made up of a nourishing exfoliating shampoo and scalp revitalizer, Invati Men™ is designed specifically to meet the unique needs of men. In fact, 4 out of 5 men say their hair feels stronger and looks thicker2.
Now, when it comes to treatment for hair thinning and loss, there's a lot of skepticism—so we asked our pros on the frontlines to tell us what kind of results they're seeing with their own eyes!
"My guys have responded so well to Invati Men™ that they're refusing to use anything else! I even use it myself! They're constantly telling me it's SO great to have a customized shampoo and scalp treatment that meets their individual needs."
— Tro Trujillo, Aveda Barbering Purefessional, Coach, & North American Men's Team, Aveda Institute Denver, Denver, Colorado
"The men that love that their hair is stronger and fuller. All of my guests love the simplicity of the 2-step system."
— Jim Palmer, Aveda Men Purefessional™, Director of Education, Southpaw, Los Angeles, CA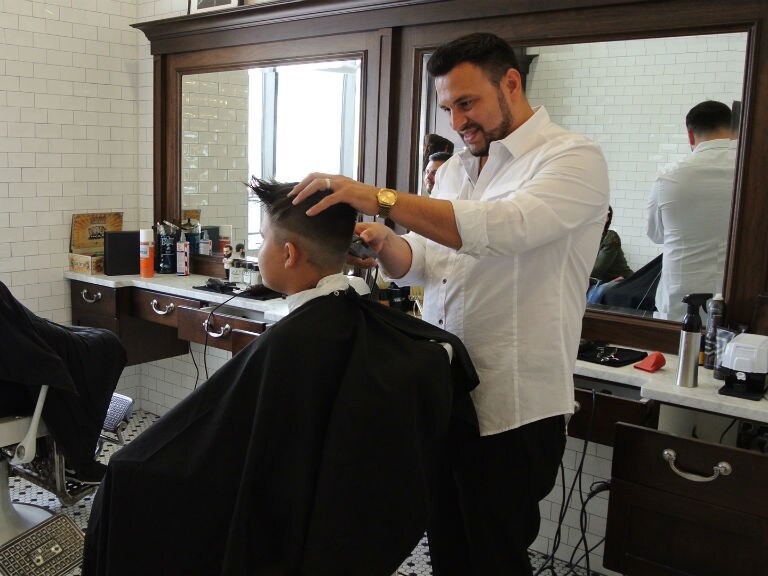 "Personally I'm a huge fan of Invati Men™ I've been using it for a few months and I've noticed great results in the thickness of my hair. After my positive experience it was only natural for me to recommend it to my clients and I've gotten really great feedback. My clients are happy because the hair feels and looks thicker and fuller. I've never had a client only buy it once, as soon as they start using Invati Men™ it becomes a part of their daily hair care regimen.
–TJ DeMarco, Aveda Men's Team Purefessional™ Educator, Lead Barber/Manager, Franco's Barbershop at Rizzieri Salon & SpaMoorestown, New Jersey
"Nothing but positive reviews have come from the men who use the line to its full potential. I've had a few male clients that thank me for recommending the products to them because they have new confidence about how their hair looks and feels."
— Jared Johnson, Lead Men's Grooming Specialist, Aveda Men Shop, Saint Petersburg FL
DO YOU ALSO LOVE INVATI MEN™?
1. Reduces hair loss due to breakage in a clinical test of the Invati Men™ system after 12 weeks.
2. In a 12-week consumer test of the Invati Men™ system.